Lidl to invest further €180 Mln in Spain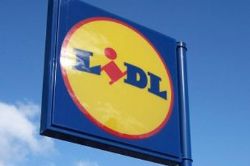 Supermarket Giant Lidl is to spend €180 Mln in Spain this year on new stores, improving ranges in existing outlets and opening another warehouse in the country.
The budget chain has over 525 stores in Spain, plans to open 20 new outlets, a spokesperson for the company's Spanish arm told the press.
Lidl will also invest in a batch of existing stores, he said. "We will invest as well in other 50 existing stores in order to increase the sales room and add new products in the assortment," the spokesperson explained.
The retailer also plans to open its 9th warehouse, in Murcia, this autumn.
The €180 Mln investment programme builds on €160 Mln spent last year and €100 Mln in 2012.
Lidl's expansion plans caught the eye of Kepler Cheuvreux retail analyst Inigo Egusquiza, who covers Spain-based discounter Dia.
Citing data from Kantar Worldpanel, Egusquiza said Lidl was the 7th-largest food retailer in Spain, with a market share of 2.9%. However, Egusquiza said Kantar Worldpanel's data showed Lidl was posting "the highest growth" in Spain.
"We believe that 2014 will be another tough year for the Spanish food retail industry with many different players expanding business including Dia, Lidl, Mercadona, Carrefour, ECI, Eorski among other players," Equsquiza said.
"We also believe that 2014 might be a tougher year than 2013 from a pricing perspective as Dia has already announced the intention of becoming more aggressive in pricing to try to turn around the negative LFL published in 2013."