Orange Spain revenues down 1.9% in Q4 to €992 Mln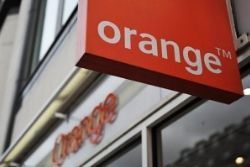 Orange Spain reported a 1.9 year-on-year decline in revenues to €992 Mln in Q4 of 2013 as the slowdown in mobile services revenues was partially offset by a growth in handset sales and the fixed broadband segment. Mobile services sales declined some 15% in total to €651 Mln, while fixed services grew 8% to €15 ln.
The operator was keen to point out that without the impact of regulatory measures, its revenues for the quarter to December would have increased 2.7%, which was again the best result achieved by any of the Orange group's units.
Orange Spain's full-year revenues came in at €4.05 Bln, a 0.6% rise compared to 2012 (4.4% excluding regulatory impact). Its restated EBITDA for 2013 increased by 9.2% to €1.04 Bln, while the EBITDA margin rose to 25.6%, up from 23.6% in 2012. Capex grew by 18.8% in 2013 to €562 Mln due to significant investments in 4G coverage, with over 1,600 base stations deployed to cover 30% of the Spanish population and 530,000 customers already using 4G.
Sales of smartphones by installment were up some 205.3% year-on-year to €123 Mln.
The operator's fixed broadband customer base also climbed significantly, up 21.2% to €1.69 Mln, driven by the success of its Canguro convergent offers. Broadband ARPU decreased to €31.8 a month from €33.0 a month a year earlier. With these results Orange consolidated its position as Spain's second most popular ADSL provider, behind Movistar.
Recommended Reading :
* Spain's Worst Mobile Phone Operator : Survey