Spain marks 10th anniversary of Madrid bombings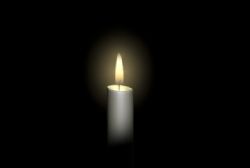 Next Tuesday - the 11th of March - will mark the 10th anniversary of the terrorist train bombings in Madrid.
During the morning rush hour ten separate bombs were exploded on 4 trains heading in the same direction between Alcala de Henares and Madrid's Atocha train station. The terrorist attack in the capital in 2004 left 191 people dead and injured more than 1,800.
A service for survivors, relatives of the victims, and Spanish royals is to take place at the Almudena Cathedral on Tuesday, whilst a number of other events will mark the occasion.
The bombings, one of the worst terrorist atrocities in Spain, remain a politically divisive issue, with many victims calling for more extensive investigations, and others saying the punishment of the perpetrators has not been severe enough.
Muslim extremists were initially blamed for the attack, which came just 3 days before the General Election, which was widely thought to aid a shock victory for Jose Luis Rodriguez Zapatero's PSOE party. came after his rival fingered the Basque separatist group ETA despite indications to the contrary.
The Partido Popular Prime Minister at the time, Jose Maria Aznar, lost support after being quick to blame the Basque Country's ETA Terrorists for the attacks with little evidence.
The following investigation found 21 people guilty of the attacks and acquitted 7. Eight of those sentenced have already been released from prison.