Spanish Transport Federation Denounces British Transport Tax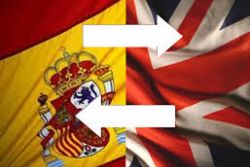 Spain's National Federation of Transport Associations (FENADISMER) has issued a complaint to the European Commission regarding a British tax to large goods vehicles which will come into force on 1 April 2014, and which will only apply to foreign vehicles of more than 12 tonnes, not to British vehicles.
Sources from the Federation stated that the fact that it only applies to foreign carriers is clearly discriminatory. British authorities, for their part, consider that UK carriers already contribute to road maintenance with the payment of their road taxes.
According to FENADISMER, the new tax is in violation of the current European road tax directive, which expressly forbids discriminating on the basis of the carrier's nationality or the vehicle's country of origin. For this reason, FENADISMER has requested the enforcement of the new tax be delayed until the European Commission assesses its legal validity.
The new tax will have to be paid day and night when entering the UK, and will oscillate between £1.70 (around 2.07 Euro) and £10 (around 12.20 Euro), depending on the vehicle's type and weight.