Spain airport operator AENA eyes IPO this year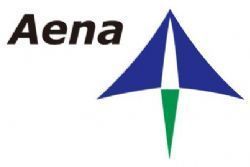 Spain's state-owned airport operator Aena Aeropuertos expects to list on Madrid's stock exchange in the coming months, in what would be one of Europe's largest initial public offerings so far this year, the company's chairman said.
The world's largest airport operator by number of passengers has completed a two-year turnaround that trimmed staff by 20%. Aena Chairman José Manuel Vargas said in an interview Friday that this was an example of austerity measures helping a Spanish company regain competitiveness.
He said Aena now wants to take over the management of airports abroad, particularly in Latin America and Europe, and that shedding its image as a state enterprise would make that easier.
"No country wants its airports, or its infrastructures in general, to be run by any other national government," he said. "It's much easier to deal with a private company."
The government aims to sell 60% of Aena's capital, he said.
Mr. Vargas declined to provide a specific valuation target for the full company, but said an IPO may value Aena in line with industry rivals such as Germany's Fraport AG and France's Aeroports de Paris, which trade at around 7.5 times their operating results. By that formula, Aena would be valued at more than €10 bln; its operating result- a measure of a firm's underlying performance - was €1.5 bln last year.
Spain's previous government announced plans for Aena's privatization in 2011, but the country was deep in recession at the time and global markets for Spanish stock offerings were all but closed. The current government, which took office in December that year, shelved the planned IPO.
Spain emerged from the recession last year and has been attracting investment. Several real-estate investment trusts have recently listed stock, and bigger companies - including cable firm Ono, valued at around €7 billion - are preparing IPOs in the coming weeks.
But Aena's planned IPO is now back on the political agenda, and a decision on its timing is in the hands of a cabinet that is divided on the issue.
Privatization isn't a big priority for the center-right government of PM Mariano Rajoy. Under EU rules, privatization proceeds cannot be counted toward reducing a government's budget deficit.
In addition, some cabinet members are opposed to the listing because they see the state asset, which recorded net profits of €308 mln last year, as a cash cow, according to people familiar with the government's deliberations.
But Mr. Vargas said he was confident the IPO would be launched because the cabinet appears ready to approve new regulatory rules limiting airport closures among other issues, which would remove a significant barrier towards privatization.
A government spokeswoman had no comment.
As a government-owned firm, Mr. Vargas said Aena would struggle to expand abroad. Aena's small international division holds stakes in 24 airports but operates just one of them, London Luton Airport.
And without going private, Mr. Vargas said, Aena would lose competitiveness in Spain, where it operates 46 of the 51 airports.
"My concern is that the profits we have now may be lost to political concessions to the unions or to unneeded investments in [Spanish] infrastructures," he said. "There's always that kind of temptation in politics."
In the run-up to Spain's 2008 financial crash, governments over-invested in everything from highways to high speed trains to airports, including many operated by Aena.
The result is a large government debt, but also spacious, modern airports with surplus capacity that won't need significant upgrades for years, allowing Aena to concentrate on opportunities abroad.
The surplus capacity was a factor in Aena's turnaround. It allowed the firm to expand the number of duty-free stores in its boarding areas and promote competition. That, coupled with the fact that 70% of traffic in Spain's tourist-oriented airports is of foreign residents, contributed toward an 18% rise in Aena's revenue over the past two years despite the wider recession.
Aldeasa, a former Spanish government monopoly now owned by Italy's World Duty Free SpA, had run most of the duty-free stores in Spanish airports since 1976. It had never faced a competitive auction for the contract until Mr. Vargas set one up in 2012.
Mr. Vargas said Aldeasa's rivals didn't want to take part in the auction at first, believing that Aldeasa would win the contract thanks to its long-standing government connections. To allay these fears, Mr. Vargas set up a real-time auction in large room at Aena's headquarters in Madrid, with 30 representatives of 5 companies and a notary public.
"In the end, Aldeasa won the contract again, but they had to pay 100% more than they used to," Mr. Vargas said with a chuckle. "Also, they gave us €300 mln up front."