Premursa Previous With Paramount Recruitment ?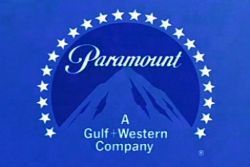 This month the second anniversary of the opening of new offices for the promoter and developer of the Paramount Murcia theme park.
Following news from the Mayor of Alhama de Murcia, Alfonso Fernando Ceron, that the town hall was receiving around 50 applications for employment per day, Proyectos Emblemáticos Murcianos SA (Premursa) had taken the decision to open a facility on the outskirts of the town in order to assist with the the selection, recruitment and training of staff.
Initial estimates had placed the number of direct jobs to be created by the park at 1,500, with a further 20,000 positions likely to be created locally as a result of the construction and operation of the park.
However, when the offices opened and candidates invited to submit their applications for employment construction work was expected to commence within weeks, with Paramount Murcia being open to the public for the summer 2015 season.
With the likely date of opening now looking at January 2016 at the earliest, the question of what has happened with regards to the candidate applications and recruitment process for staff at the park - and at what cost to date - has to be asked.
Further Reading :
* Premursa to Open Office to Process Paramount Murcia Applications
* Paramount Jobs : Contact Details