Spain to end pardons for convicted corrupt politicians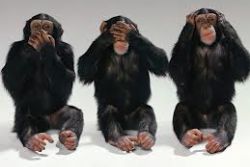 "This government has not granted a single pardon in any corruption case. What's more, while I am justice minister, it never will."
With these words, Alberto Ruiz-Gallardón closed the door for politicians hoping to avoid jail terms after being found guilty of bribery, influence-peddling, embezzlement or other similar charges.
The decision is bad news in particular for the former Popular Party regional premier of the Balearic Islands, Jaume Matas, who has been sentenced to 9 months in prison for influence-peddling, but has avoided going to jail since January, pending the government's decision on whether he should be granted a pardon. After Gallardón's statement on Wednesday, he is likely to serve time in prison.
The justice minister, who made the statements during a question-and-answer session with law students at a Barcelona university, appeared more determined than ever to express his complete rejection of pardons for those found guilty of corruption. "This government has granted the fewest pardons in the history of democratic Spain, and has rejected the highest number of requests," he explained. He added that the government's aim was to avoid "turning what appears to be a fair ruling into an injustice."
The Popular Party government has, however, granted several controversial pardons since it came to power in 2011. One of the highest-profile cases was the double pardon of 4 Barcelona police officers who were found guilty of torturing a detainee. The government initially reduced the sentence to 2 years, on the understanding that the guilty parties would not be sent to prison, as is normal for a 1st offense with such a jail term attached. But the Barcelona High Court decided to send the officers to prison based on the danger they posed. The government responded by granting full pardons.
Recommended Reading :
* Spain plummets 10 places in global corruption index
* "Spain is not corrupt" : Rajoy