Vodafone close to deal to buy Spain's Ono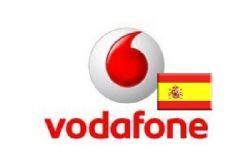 Shareholders of telecommunications company Ono are close to agreeing a deal with Britain's Vodafone which has offered to buy the Spanish group for about €7.2 bln including debt, 2 sources familiar with the matter said.
Shareholders in private equity-backed Ono, which sells fixed and mobile phone, TV and internet services, gave the green light to a planned initial public offering (IPO) of the company at a meeting on Thursday, but they were still holding out for a deal with Vodafone, one of the sources said.
"The final details of the bid are being negotiated. For now Ono has delayed the presentations linked to the IPO to give breathing room for the negotiations, and a preliminary agreement could even be reached this Friday," the source said.
For Vodafone, a purchase of Ono would be its third European fixed-broadband acquisition in two years as the company seeks to improve its networks and shore up its European businesses after the $130 billion sale of its U.S. arm.
Vodafone declined to comment, while Ono did not immediately respond to requests for comment.
Ono on Friday reported 2013 earnings before interest, taxes, depreciation and amortization (EBITDA) of €686 mln, down 8.8% from a year earlier.
A €7.2 bln offer would imply an EBITDA multiple of 10.5 times, broadly in line with recent deals in the European cable and telecoms sector.
Ono rebuffed an earlier bid from Vodafone in February, but sources told Reuters last week that the British group had raised its offer and reached a preliminary deal to buy the group.
Investment funds Providence Equity Partners, Thomas H. Lee Partners, CCMP Capital Advisors and Quadrangle Capital own 54 percent of Ono, according to the company's website.
Further Reading :
* Vodafone lodges complaint over Telefonica in Spain
* Spain's worst mobile phone operator : survey
* Vodafone reaches preliminary deal to buy Spain's Ono