Spain tax proposal calls for company rate cuts & IVA hike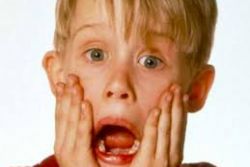 Spain must cut individual and business tax rates and increase levies on consumer items from alcohol to fuel to repair one of Europe's lowest tax takes, according to proposals the government took in hand on Friday.
The government will use the recommendations from a group of experts to create a tax reform bill that will go to Parliament by June, Deputy PM Soraya Saenz de Santamaria said at the government's weekly news conference.
The law will come into effect in 2015, an election year, and 2016.
The reform aims to widen the tax base to make the most of an economic turnaround, rather than directly increase the country's tax revenue, which fell to 36.4% of economic output in 2012.
"Where there's been a cut in one tax, there's been an increase in another to collect the same. If we're able to create a more efficient system, it'll help economic recovery," one of the members of the committee, who asked to remain anonymous, said.
Spain's tax take, over-reliant on revenue from a property boom which turned to bust in 2008, has fallen almost €50 bln in the last 6 years and is plagued by complicated loopholes, exemptions and a massive black economy.
Commissioned by the Treasury Ministry last year, the proposal calls for cuts to income taxes and reduction of the corporate tax rate from 30% to, first 25%, then 20%.
The rate cut would be accompanied by the removal of numerous tax breaks which have permitted most large companies to pay an effective rate of less than 5%.
Meanwhile, the report includes a call for some products and services to be moved out of the reduced value-added tax (VAT) brackets of 4% and 10% and put into the standard 21% category.
It also calls for increases to environmental, alcohol and electricity levies.
In a research paper published last year, BBVA bank said a cut of 3.5 percentage points in social contributions coupled with a 2 percentage point increase in consumer taxes would add 0.74% to GDP and create more than 200,000 jobs in 2 years.
Further Reading :
* Spain to bill firms direct for social security contributions
* Spain's taxes will come down gradually