Spain's public debt reaches record high of 93.9% of GDP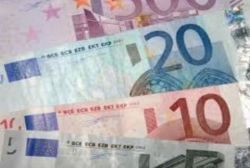 Spanish public debt reached a new record high in 2013 at €960.6 bln, which represented 93.9% of the country's GDP, according to data published Friday by the Bank of Spain.
The bank reported the debt of Spain's central administration reached €836.127 bln, the highest amount since 1995, representing 81.7% of the country's GDP.
The figure meant a 0.5% increase on a quarterly basis, while in annual terms it experienced a rise of 9.99%.
The debt of Spanish regions reached a record high with €206.797 bln of debt, a 5.1% more than the debt of Q3 in 2013. In annual terms, the debt of Spanish regions increased by 11.51%.
The debt of local governments fell by 0.7% to €41.49 bln from Q3 to Q4. The figure meant a 1.1% fall in annual terms.
Spanish public debt has been increasing since the economic crisis in 2008.