Spain's Jazztel customers see service cut for 12 hours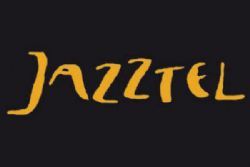 Spanish telecoms operator Jazztel reestablished its cellphone service for 1.16 million of its customers on Thursday, after an unexpected 12-hour outage began at 12.36pm the day before, leaving users of the service unable to make calls or connect to the internet from their terminals.
The company began to take its voice services back on line at 10pm on Wednesday night, while data traffic did not return until 2am Thursday, according to information supplied by Jazztel via its Twitter feed.
Some customers were reported to still be suffering from connectivity problems, and were advised by Jazztel to restart their phones in order to access the full service.
The company has said that it will compensate its users with five euros, which is half of the monthly fee for their unlimited tariff. All cellphone users will receive this discount on their bill, whether they have that tariff or a free cellphone as part of their home internet deal. In total, Jazztel will spend six million euros compensating its customers.
The outage is the biggest suffered by an operator in Spain since 2003, when a similar incident befell Vodafone. Jazztel's fixed-line and ADSL services were not affected.
Further Reading :
* Spain's worst mobile phone operator : Survey