E-commerce sales in Spain break new quarterly record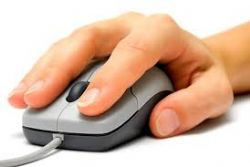 Online purchases in Spain registered the highest-ever quarterly turnover of €3.19 bln between April and June 2013, a 20.6% year-on-year increase. Data just released by Spain's telecommunications regulator CNMC showed that the number of online purchases reached €45.6 mln, 24.3% more than in the same period of 2012.
The record figures were driven by the tourism sector, with travel agencies and other tourism operators accounting for 16.4% of the total turnover in Q2, followed by air transport (12.4%) and terrestrial transport (4.9%).
However, in terms of number of transactions, activities related to records, books and stationery led the way, accounting for 10.5% of all transactions.
Online purchases made by foreign shoppers towards Spanish sites grew by some 39.7% in the quarter, with e-commerce transactions within Spain growing by 19.5% and purchases made by Spanish buyers toward foreign sites registering a 15.1% increase.
The CNMC also revealed that 89.3% of online purchases made by Spanish shoppers were within the EU, followed by the US with 4.7%.