Health insurance to end for retired British expats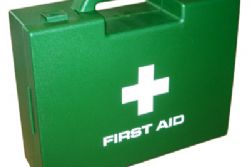 UK expat travel insurance is soon to be terminated for those who have sought or are looking to seek early retirement in Europe.
Usually, expats moving abroad to Europe to retire early in the sun, are entitled to two and a half years of free medical care paid by the NHS. This has not changed for those over the state retirement age; 65 years and above for men and 60 years and above for women. However, expats who are retiring early to popular European destinations like France, Spain and Italy will most probably have to take out private medical insurance to cover any accidents.
The process by which expat health insurance is gained for UK residents is by completing an S1 form which not only guarantees them free international health insurance for two and a half years but also for their spouses and children. In fact, in the 2012/2013 financial year alone, an estimated 2,355 S1 forms were issued.
As of 1st April of this year, this is to end for British expats retiring below the state retirement requirement as part of the major cost saving scheme launched by the NHS. On the one hand, it means more expense for those who want to retire early and have most probably worked hard or saved to do so. On the other, it does make the NHS fairer for the British taxpayer. Moreover, only Britain offers the S1 as part of international travel insurance in comparison to other European countries.
The change will not affect those who have already filled out an S1 form and are currently using it for international healthcare insurance whilst living in Europe. It will however, terminate if it expires after 1st April and the cut will be effect immediate. If any UK expats planning to retire early and move abroad to Europe should fill out an S1 form for application as soon as possible. In this way, international healthcare insurance will be guaranteed for at least another two and a half years.
International health insurance is to be expected for most people travelling to a foreign country for residence and pleasure, other than for work or studying in accordance to each countries health insurance laws. However, the foundation and history of the NHS is arguably one of Britain's pride and looking after their elderly after years of hard labour aiding to evolution and strength of the British economy is thrown into question by ending travel insurance for the UK's retired expats.
Recommended Reading :
* British Expats in Spain to lose free healthcare