Spain Needs 船iet' to Narrow Budget Gap : Employers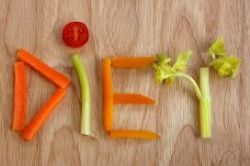 The Spanish government has failed to properly reform public spending and should deliver further cuts to tackle one of the highest budget deficits in the EU, Spain's main business lobby CEOE said.
"It's a question of management, public spending has to be put on a diet," Chairman Juan Rosell Lastortras said in an interview in his office in Madrid on March 19. "The state should fund only what it can afford to and as long as investments are profitable."
Nearly 2 years after securing a bailout, PM Mariano Rajoy hasn't manage to curb overspending in the region's fourth-largest economy. While Spain's borrowing costs have dropped to pre-crisis levels and the budget deficit is narrowing, the European Commission has warned it could widen again next year without further action.
"There hasn't been a real restructuring," Rosell said, referring to the multiple levels of government sharing power throughout the Iberian nation. Likewise, spending in education and health care could be reduced and the government has scope to trim wages and headcount in the public sector, he said.
The European Commission said last month that unless Spain agrees to more budget cuts, its deficit will reach 6.5% of GDP in 2015, above its target of 4.2%, even as growth accelerates.
The deficit may narrow to 5.8% this year from 7.2% in 2013, according to the commission.