Valencia Overturns Castellon Airport Contractor Fine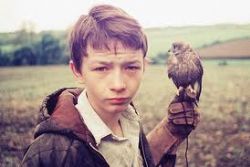 The Compromís party last week criticised the withdrawal of the penalty issued against the company who formerly provided Falconry services to Castellon Airport.
The Falcons ensured that the runway, and the airspace around the airport were kept free of nuisance rabbit and other birds, which could potentially cause problems with approaching aircraft.
Not exactly a high priority service, given that the sum total of no commercial flights have ever taken off or landed at the facility.
The €60,101 fine was initially awarded to the company in 2012, 5 days after being charged with trafficking exotic animals. In July 2012 environmental agents issued a report regarding inspections made to the exposure of the company's Falcons, noting that they did not hold the appropriate licences or permits to keep the birds.
Deputy Monica Oltra went on to reveal how the the Regional Ministry of Agriculture had overturned the fine after upholding the appeal that such permits were not required, given that all services offered where the Falcons would operate were undertaken on private property.
The Falconry services at Castellon Airport were eventually dispensed with in July 2013.
Recommended Reading :
* Castellon Airport Sack Falconry Team
* Castellon Airport Spend 90k on Falconry