"Hope and Enthusiasm" for Paramount Murcia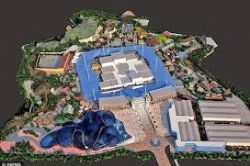 The President of Hostemur - Murcia's association for the hospitality sector - last week maintained how Tourism was of strategic importance to the future of the regional economy.
Soledad Diaz went on to call for further tax breaks for the hospitality industry and urged government administrations to work in partnership with the sector to stimulate growth.
He maintained that a small amount of job creation in recent months could be attributed to the larger hotel chains, however this has resulted in a fall in profit margins, which typically fell to 3.0% by the end of 2013.
However Diaz spoke of his confidence in a recovery in domestic demand during 2014.
At the same meeting the Vice President of the Regional Confederation of Organisations for Murcia (CROEM) spoke of his hope and enthusiasm for the Paramount Pictures theme park project, and called for the coordination and implementation of an effective communications infrastructure to ensure that local businesses could maximise the opportunity for growth on the back of the project.
In January Jesus Samper, President of Proyectos Emblemáticos Murcianos SA (Premursa) and CROEM President Jose Maria Albarracin, issued a joint statement to the press where they spoke of the importance of the project for the regional economy, and sought to work together to secure further investment in the project.