Badajoz Airport to ressume international flights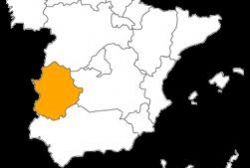 Four years after closing, the Minister of Works, Housing, Planning and Tourism for the region of Extremadura has announced how Badajoz airport is set to reopen for international flights once more.
Victor del Moral confirmed that the Spanish central government have already approved the measure.
Badajoz Airport could be operational in a matter of just a few weeks, and only requires official confirmation through publication in the Official State Gazette (BOE).
Del Moral maintained that the airport would see 10,000 passengers per year by 2015 - double the number served before the closure of the facility in 2010. These numbers, he claimed, would be achieved through daily flights to both Madrid and Barcelona.
Furthermore, according to AENA, there are 115,000 passengers who travel from the province of Badajoz each year to use other airports - mainly Madrid (60%) and Seville (30%)., and who could be persuaded to use the airport in future.
In addition to serving the 630,000 inhabitants of Badajoz, Del Moral maintained that the airport could serve Cáceres, Córdoba, Huelva, Ciudad Real * and Toledo, as well as an estimated 300,000 Portuguese residents who would find Badajoz as their nearest airport.
Badajoz airport re-introduced domestic flights in July 2013.
* However, De Moral failed to confirm the impact any possible opening of Ciudad Real Airport would have on the projections.
Recommended Reading :
* Badajoz Airport Resumes Flights