Spain's Rajoy Considers Cultural IVA Cut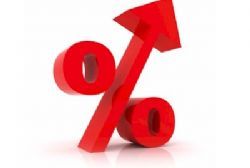 Mariano Rajoy has said the Spanish Government will consider lowering the headline rate of value-added tax (IVA) applied to cultural goods and services within the framework of its tax reform.
Speaking in Congress, the Prime Minister blamed the rise in the rate of IVA levied on the cultural sector on the "disastrous" economic policies of the previous Government. The Government had no choice but to raise the rate from 8 to 21% in July 2012, as it inherited a public deficit of 9% and was facing an international bailout, Rajoy said. The Government also raised income tax (IRPF) and cut public spending, he pointed out.
Rajoy noted that not all cultural goods and services in Spain are subject to IVA at the headline rate; libraries and archive centers benefit from a reduced IVA rate of 10%, while books, newspapers, and magazines are taxed at 4%, he explained. In addition, admission to cultural services (shows, cinema and theater, etc.) that are supplied by bodies governed by public law or by other organisations recognised as charitable by Spain do not face IVA.
Spain's opposition Socialist Party (PSOE) leader, Alfredo Rubalcaba, had warned that the IVA rate must be cut, to prevent further business closures and job losses. The IVA hike has emptied the nation's cinemas, theaters, and concert halls, and 40% of workers have lost their jobs, he stated. The fact that Spain applies the highest VAT rate in Europe is a cultural, human, and an economic disaster, he said.
Recommended Reading ;
* Spain's Financial Minister Rules Out New VAT Hike
* Spain Tax Proposal Calls For Company Rate Cuts & IVA Hike