Spain's Liberbank plans €500 mln share offer to repay state aid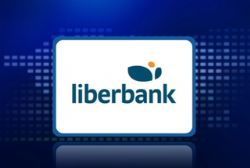 Spanish lender Liberbank , which needed help during the financial crisis, said on Wednesday it was planning a €500 mln rights issue share offer.
As well as repaying government aid, which would open the way to resuming dividend payments, the bank said it wanted to strengthen its capital base.
Banks across the euro zone are busy overhauling their balance sheets in preparation for the regulatory health checks due to be conducted before the ECB takes over as their supervisor at the end of 2014.
One of Spain's smaller surviving banks by market share, Liberbank managed to avoid nationalisation in 2012 after the property market crash lumbered lenders with soured loans and left many short of capital.
But it took €124 mln of aid in the form of bonds that can convert into equity when Spain was forced to take a €41.3 bln European rescue package to help its weakest banks. Liberbank has until 2015 to repay the bonds, which were bought by Spain's bank restructuring fund FROB.
Liberbank wants to issue 900 million new shares, at 0.30 euros per share plus a premium that has yet to be set. The lender said in a statement it would put the capital raising plans to shareholders at its annual general meeting on April 29.
Liberbank's existing shares, which have risen 23% this year, were trading down 6% at 0.836 euros by 1028 GMT.
The lender, created in 2011 by the merger of several savings banks from northern and central Spain, was listed on Madrid's stock exchange last year after it swapped subordinated debt and preference shares for equity.
The bank is barred from paying any dividends until it has repaid the state aid.
The country's biggest bailed-out lender, Bankia, said last week it hoped to resume dividend payments next year, on 2014 earnings, marking another milestone in its recovery.
The state sold down part of its majority stake in Bankia in February, turning a small profit, though Spain is unlikely to recover all the funds poured into its banks. Some nationalised banks were sold off for a fraction of what it cost to rescue them.