EC criticises Spain for high price of standard broadband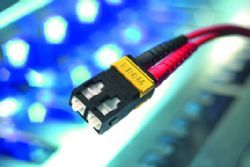 Standard broadband (12-30 Mbps) is over three times more expensive in Spain than in some European countries according to data released by the European Commission. In fact, the EC's research found that the cheapest available standard broadband rate costs €8.70 per month in Spain, the 2nd highest in Europe behind Cyprus (€46.20) and more than 3 times the rate charged in countries such as Lithuania (€10.30), Romania (€11.20) and Latvia (€14.60). Even in countries such as the UK (€18.10), prices are half those charged in Spain for the standard ADSL broadband connection that most users subscribe to.
Presenting the study, Digital Agenda commissioner Neelie Kroes said that consumers suffer from a geographic lottery, with huge variations in price and quality of broadband showing there still is no single market for the internet. "There is no good reason why one person should pay over 4 times more than another in Europe for the same broadband," she said.
The research also showed that broadband users in Spain received just 68% of the advertised download speed for ADSL connections, a figure that rises to 83% for fibre connections. "It's time for companies to work together to find better ways to advertise and explain their products," said Kroes, who also pointed out that the gap between advertised and real speeds was as wide now as it was in 2012.
However, unnamed sources from Spanish operators cited by Europa Press replied that the EC's figures date from February 2013 and fail to take into account the fact that the vast majority of consumers now opt for convergent fixed plus mobile deals that offer broadband speeds ranging between 10 Mbps and 35 Mbps at prices starting at around €35 (including IVA).
Further Reading :
* Spain Sees number of High Speed Internet Connections Double in 2013