Spain 2nd Worst in EU for Child Poverty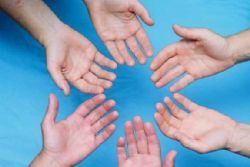 A report by the Caritas Europa charity has concluded that Spain is placed second behind Romania as being the worst country in the European Union for child poverty.
The report, which was presented earlier on Thursday the charity's European chief, Jorge Nuņo, went on to state how the number of under 18's at risk of poverty increased by 29.9% in 2012 - higher than the 21.4% EU average.
Between 2011 and 2012, poverty in Spain grew from 15.6% to 19.4%.
Spain also saw the highest percentage of school dropouts at 24.9%, compared with the 2012 European average of 12.7%. However, between 2009 and 2012 the number of school dropouts fell, though in certain regions - such as Andalusia - the figure grew to almost 30%.
The report linked education and poverty, noting that education was the only vehicle that could prevent the transmission of poverty between generations.
Recommended Reading :
* Spain See Rich - Poor Divide Widen
* Charity Aids More Spanish than Immigrant Families
* Inequality in Spain Rising More Than Any Other OECD Member