Fitch: Spain Property Revaluations Point to Cedulas Redemptions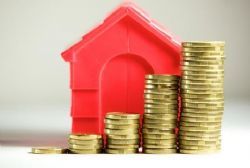 The following statement was released today by Fitch's credit rating agency :
Revaluing properties securing loans serving as collateral for Spanish mortgage covered bonds (cedulas hipotecarias or CH) would boost transparency in cover pool analysis, which would be positive for investors, Fitch Ratings says. If property revaluations were mandatory for all mortgage loans, we estimate that Spanish banks would have to amortise between €30bn-€40bn of CH, equivalent to approximately 10% of the total amount outstanding.
Given the distress in the Spanish property market, which has seen the Spanish house price index fall by around 30% to 35% since the onset of the Spanish crisis in 2008, mandatory property revaluations would push typical current loan-to-value (CLTV) ratios up and therefore shrink the size of the eligible cover pools (those with CLTV lower than 80% and 60% for residential and commercial mortgages). In turn, smaller eligible cover pools would force CH amortisation to comply with the minimum 25% overcollateralisation ratio established by law.
At present, revaluations are voluntary, and most Spanish lenders do not update property values once the mortgage is granted.
Our CH amortisation estimate is derived from Ministry of Development house price data and assumes all property valuations Fitch receives are original valuations. Evidence of the practical impact of revaluations comes from CaixaBank, and BBVA's recent experience. These 2 banks have conducted widespread property revaluations which triggered reductions of their eligible cover pools of €20bn and €6.7bn respectively. In the same quarter, CaixaBank amortised €13.5bn and BBVA amortised €5.4bn of CH, approximately three-quarters of the amortisation was from retained CHs while the rest was already scheduled.
However, because larger Spanish banks have tended to maximise CH issuance, the impact on these two institutions may be greater than on smaller lenders, since the amortisation requirement would reflect the size of any cushion above the legal minimum, as well as the quality of the collateral and the timing of any revaluation exercise.
While the agency's €30-40bn CH amortisation estimate is material for the banking system, we think it is manageable as most Spanish banks have significant volumes of retained CHs which could be unwound if needed. These retained CH were issued but not placed with the market as a contingency plan in order to ensure access to central bank liquidity if needed.