Spanish consumer prices fall at fastest pace since Oct 2009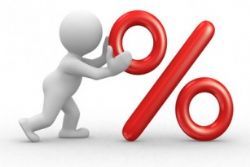 Spanish national consumer prices fell at their fastest annual pace in almost 4-and-a-half years in March, preliminary data showed on Friday, fueling concerns of deflation in the euro zone.
Spanish prices fell 0.2% in March from a year earlier, largely due to a drop in food and drink costs and after March 2013 included the busy Easter period, National Statistics Institute INE said.
That was the lowest reading since October 2009.
Yields on Spain's benchmark 10-year bond fell to their lowest point in 8 years on the secondary market following the data, which also sent the euro lower.
Separately, Spanish retail sales fell 0.5% in February, other INE data showed, as consumers continue to shun the high street while the country's economy struggles to return to solid growth after more than a 5-year slump.
The ECB says there is no threat of deflation in the currency bloc although the euro zone number has been in its "danger zone" below 1% for 5 months now.
The bank is not expected to cut interest rates at its next meeting on April 3.
But strong recent rhetoric from policymakers about the euro's strength - in tandem with concerns about falling inflation - have increased expectations the bank will take other steps to ease monetary policy.
One economist noted that, with one-time price pressures such as energy and the Easter holiday hitting the March data, the ECB will need to see a proper breakdown of prices before making a decision on whether to act.
"There's been a decent fall in petrol prices in the euro zone in March, which will affect overall energy prices, so if you take the view that's a one-off, there's less of a reason to be worried," economist at Capital Economics Ben May said.
"Before any knee-jerk reactions, the ECB will want to see a breakdown. If the drop is due to energy and hotel rooms, then they'll take these figures with a pinch of salt rather than as a sign of a broad-based slowdown."
Inflation across the euro zone as a whole is expected to ease to 0.6% in March from 0.7% a month earlier when preliminary figures are published March 31. Germany reports flash prices later on Friday.
INE data also showed Spain's EU-harmonised consumer price index fell by 0.2% in March on an annual basis, below a previous reading in February, and a forecast by analysts polled by Reuters, of a rise of 0.1%.
Further Reading :
* Spain Consumer Prices Up 0.3% in January