Spain's 2013 public deficit 6.6 pct of GDP vs target of 6.5 pct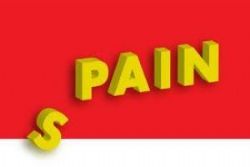 Spain's public deficit as a percentage of GDP was 6.6% for 2013, Treasury Minister Cristobal Montoro said on Friday, slightly higher than the official target of 6.5%.
The budget shortfall has come down from much higher levels a few years ago but remains one of the euro zone's largest as Spain emerges from a deep recession and tackles the cost of soaring unemployment. The public deficit was 6.8% in 2012.
"This is a positive figure, more so considering it was a year of recession... This figure will be lower once GDP is modified (under new Eurostat rules) ... which means we can say Spain has met its target," Montoro said in a press conference following the weekly cabinet meeting.
The 6.6% figure does not include aid granted to Spain's banks, which included an EU-bailout programme worth€ 41.3 bln.
Including the financial sector aid, the deficit was 7.1% of GDP, Montoro said.
Recommended Reading :
* Bank Of Spain Sees 2014 GDP Up 1.2%
* Spain's Finance Minister Rules Out New VAT Hike
* Spain Should Impose Fiscal Devaluation To Restore Competitiveness : Montoro