Spain Slips Into Deflation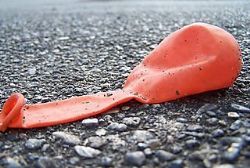 Official data released earlier on Friday by the National Institute of Statistics (INE) revealed how Spain's rate of inflation slipped into the negative during the month of March.
Consumer prices were observed to fall 0.2% compared to the same month in 2013, leading to speculation that the ECB could relax a number of measures in an attempt to stimulate the economy.
Deflation - circumstances caused falling prices - are a cause for concern for Economists if the situation is allowed to go unchecked for a prolonged period of time.
Deflation can stifle growth of the economy as consumers and businesses typically choose too increasingly delay purchases until such a time that they are more certain of stability - or even if prices are likely top fall even further.
The ECB generally targets a rate of inflation of around 2%, but the Eurozone saw a rate of just 0.7% for February.