Hundreds of migrants try to break into Spanish enclave (again)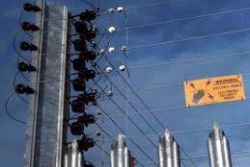 Hundreds of sub-Saharan migrants made various attempts to enter this Spanish city in North Africa on Friday, some of whom managed to get across the border fence.
The migrants carried out several assaults on different parts of the perimeter separating Melilla from Morocco starting at 6:00 a.m., police officials told Efe.
Some 400 migrants tried to enter the enclave in one area between the Villa Pilar and CEIT border crossings, while 300 others made their move near the Beni Enzar crossing.
Those figures are estimates and must be confirmed through analysis of footage taken by security cameras along the fence, the officials said.
A police spokesman told Efe it was not clear how many migrants entered Melilla on Friday, but he predicted official data would show the number was "very small."
Some 500 sub-Saharan migrants managed to enter Melilla on March 18 after storming the border fence amid dense fog.
That was the second mass assault on Melilla's border this month and the fifth since Feb. 6, when 15 sub-Saharan migrants drowned in the Mediterranean as they tried to enter Ceuta, the other Spanish city bordering Morocco.
Both Spanish enclaves have been under tremendous pressure from migrants during the last few months.
Nearly 900 migrants tried to enter Melilla in two separate waves on March 10, but only 15 made it, while more than 200 people succeeded in entering the Spanish city at the end of last month.
Read previous news articles concerning the sub-Saharan migrants swarm on Spain's North African borders by clicking the link >HERE<