Spain's Santander reports strong start to 2014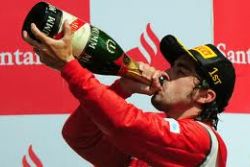 Spain's Banco Santander made a strong start to the year, Chairman Emilio Botin said on Friday, adding that the lender maintained its forecast for a €3 bln profit in its Spanish home market in 2016.
"I can say that we have made a very good start to 2014, and an improvement in our results will be evident in the coming quarters," Botin told shareholders at the bank's annual meeting in Santander, northern Spain.
Santander, the euro zone's biggest bank, started 2014 with a core capital ratio of 11% under Basel III rules currently in effect, Botin also said.