Spain says new electricity price formula to reduce bills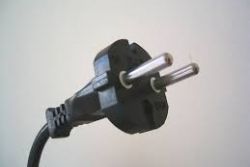 Spain's government on Friday approved a new formula it says will mean lower power bills for recession-hit consumers, based on average daily wholesale electricity prices instead of a quarterly auction system.
The government suspended quarterly power auctions in December after a big jump in the last such sale that would have led to a spike in household electricity bills, already among the highest in Europe and now a political issue.
"This means clear savings for all consumers ... because they won't have to bear the cost of the auctions any more since there won't be any more auctions," Industry Minister Jose Manuel Soria told a news conference following the weekly cabinet meeting.
The formula, passed as a royal decree, will include the new floating, market rate as well as a fixed tariff.
Power prices have jumped 60% since 2007 even as wages have fallen and unemployment sits at 26%, meaning electricity bills are eating up a larger proportion of Spaniards' income.
Some 16.6% of Spanish households struggled to pay their electricity bills in 2012, up from 12.4% in 2010, while 9% were unable to heat their homes properly, according to a study released this week by the Environmental Sciences Association, a group of scientists and academics.
Spain is emerging from its 2nd recession in 6 years.
Recommended Reading :
* Spain has one of the highest costs of Electricity in Europe : Study
* 1 in 4 Complained to Spain's Electricity Providers in 2013
* Spanish Watchdog Objects to New Electricity Rate Calculation System