Spain sees 10 year high tourism spend 2014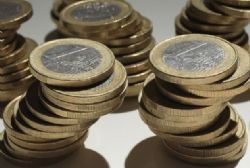 Foreign tourism continues to hit new highs in Spain. The nearly 6.2 million visitors from abroad who came to vacation in the country during the first 2 months of the year spent €6.084 bln, which is a 9.1% increase on the same period in 2013. The figure represents the highest seen for January and February over the last 10 years, according to data released on Thursday by the Industry, Energy and Tourism Ministry.
The rise can be mostly attributed to the higher volume of foreign visitors seen in Spain in February (up 11.2%). In fact, the figures also reveal that average daily spending per person actually fell 2.2% in the first 2 months of the year, to €108, while the average spend per tourist on their entire visit went down 2.4% to €985.
Visitors from the Nordic countries and the UK contributed the most to the overall rise, while falls in spending among tourists from France, The Netherlands, Portugal and Latin America dragged down the average total spend.
The highest volume of spending came from the wallets of British tourists, with €1.004 bln, accounting for 16.5% of the total. In 2nd place were German visitors, who left behind €983 million, 16.2% of the total.
In 3rdplace were visitors from the Nordic countries, who spent €938 million while in Spain.
Recommended Reading :
* EU predicts another bumper year of tourism for Spain