Car sales recovery gains pace in Spain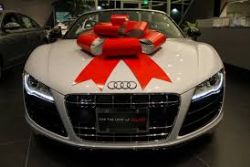 Car sales rose in France, Spain and Italy last month, according to data published on Tuesday, adding to signs that a southern European recovery is gaining strength.
Renault and PSA Peugeot Citroen led an 8.9% year-on-year rise in French sales, the CCFA industry body said, as the country's stop-and-start rebound appeared to find a firmer footing.
In Spain, which had been among the countries worst hit by the euro zone debt crisis and 6-year sales slump, registrations jumped 10% for a seventh straight monthly advance, boosted by sales incentives, Madrid-based ANFAC said.
"Spain stands out in the European context thanks to the (subsidies) plan," association spokesman David Barrientos said. "The next few months are when most registrations happen and will be critical to securing the recovery."
The French carmakers also gained ground in Italy, where car registrations rose 5% overall, trailed by a 3.1% gain for the Fiat brand.
But Rome-based industry grouping UNRAE warned that growth was driven by unprofitable sales to rental companies and reiterated a call for tax breaks to spur consumer demand.
The March numbers completed first-quarter car sales gains of 11.8% in Spain, 5.8% in Italy and 2.9% in France.
"STAY CAUTIOUS"
With a 21% surge last month, Renault led the way at home thanks to strong demand for its Captur compact sport utility vehicle and the Dacia Duster, a larger offroader from the group's budget brand.
Peugeot owed its 15% domestic sales increase to the 2008 - its rival to the Renault Captur - as well as the updated 308 compact and Citroen C4 Picasso minivan.
But the French recovery has been halting so far and saw car sales jump 9.4% in December, only to stagnate in January-February.
"This is a modest rebound but we should stay cautious," CCFA spokesman Francois Roudier said, citing delivery van sales that rose 1.6% in March and were still down for the quarter. "We're still in crisis mode," Roudier said. "It's clear enough that there's no economic momentum in fleet renewal."
In Spain, by contrast, car sales to corporate fleets rose a healthy 24% in March and 7.5% for the quarter, while the awakening consumer market showed a low-cost bias.
Registrations jumped by two-thirds for Renault's no-frills Dacia brand and 44% for South Korea's Hyundai, almost doubling for affiliate Kia.
The Fiat brand also outperformed Spanish demand growth thanks to a 14% gain, while losing market share in France with sales virtually unchanged.
Volkswagen, Europe's biggest carmaker, saw its namesake VW brand's sales rise broadly in line with both markets and increase by a more modest 0.2% in Italy.
Recommended Reading :
* 2013 sees car production in Spain increase for 1st time in 3 years