Spain gains olive oil world market share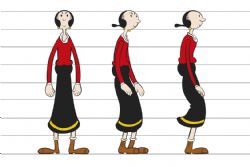 Global olive oil output may be smaller than previously expected amid reduced supplies from Greece to Tunisia, allowing top producer Spain to increase its share of export markets, Oil World said.
World production of olive oil will be 3.27 million metric tons in the 2013-14 season that ends in September, about 50,000 tons below the previous estimate, the Hamburg-based researcher said in an e-mailed report. Output will still be 26% larger than the previous season, when dry weather hurt crops in Spain, and will exceed global consumption of 3.17 million tons, according to the report.
"This season's Spanish production is steeply above last season's disastrously low level," Oil World said. "Spain is increasing its export share on the global market this season, taking advantage of the reduced production and export supplies of other olive oil producers, primarily Tunisia, Greece and Turkey."
Spanish production of pressed olive oil will be a record 1.595 million tons in 2013-14, more than double the previous year, Oil World said. The country's exports this season to Italy reached 190,000 tons through February, versus 88,000 tons for same period a year earlier, it said.
"Italian consumers have become increasingly dependent on Spanish supplies to satisfy their rising import requirements," Oil World said.
Prices Fall
Prices of virgin olive oil traded on the MFAO Olive Oil Exchange in Jaen, Spain, fell 35% in the past year while soybean oil dropped 19 percent on the Chicago Board of Trade. Agricultural prices have declined globally from last year amid rising output of everything from soybeans to sunflowers. Extra virgin olive oil prices in Spain declined to a 19-month low of $2,725 a ton last week, almost 30% below a year earlier, according to Oil World.
Italy's pressed olive oil output may be "below average" in 2013-14 at 450,000 tons, up from 415,500 tons the previous year, while less than supplies that topped 500,000 tons in the prior 3 seasons, Oil World said. Production in Greece may fall to 157,500 tons from 357,900 tons.
Tunisia's output tumbled 64% from the prior season to 80,000 tons while Turkey's supply fell 33% to 130,000 tons, according to the report.
Recommended Reading :
* Spain to enforce pointless EU oil law from 01-01-14