Nokia signs contract with Spain's CaixaBank for 30,000 Windows phones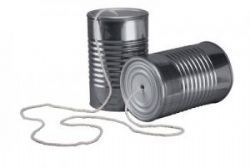 Nokia has locked down a fairly juicy enterprise contract with Spain's CaixaBank. This will see a whooping 30,000 Lumia devices rolled out across CaixaBank's workforce.
The Lumia 925 will be deployed as the first phase of this program, while employees will have a chance to get a deal on Nokia devices for friends and family as well. Tight integration with Office apps, NFC implementation, and strong encryption are just some of the reasons CaixaBank cited for their choice.
CaixaBank is already involved in the Windows Phone ecosystem with their own dedicated app, and obviously you can expect it to stick around with this new partnership.
Recommended Reading :
* Google dominates Spanish smartphone market
*i-Phone market share in Spain decimated
* Blackberry market share plummets in Spain