Yoigo launches 4G in all of Spain's provincial capitals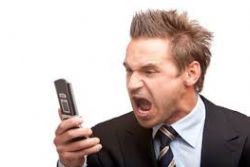 Spanish mobile operator Yoigo has announced that the deployment of its 4G network has now reached all of the country's provincial capitals, in addition to all cities with over 70,000 inhabitants.
In total, some 220 localities, around 48% of the Spanish population, now have access to Yoigo's 4G network, allowing customers to browse at speeds of up to 75 Mbps download and 25 Mbps upload.
The operator added that it had used the 1800 MHz spectrum band for its 4G roll out as it continued to wait for the government to free up the 800 MHz frequencies currently used by TV stations. Yoigo recently signed an agreement with Spanish MVNO Pepephone to become its network provider, converting the latter into the first genuine MVNO in Spain to offer 4G.
Recommended Reading :
* Vodafone Spain launches 200 MBPS fibreoptic service from April 1st