UK summons Spain ambassador over Gibraltar "incursion"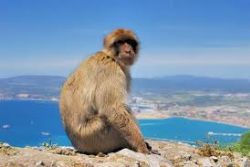 Britain summoned the Spanish ambassador on Wednesday to condemn what it called a provocative incursion by Spanish boats into Gibraltar's territorial waters.
Britain said a Spanish state research vessel tried to carry out survey activity in Gibraltar's waters on April 1 and that it was accompanied by a Guardia Civil police boat which made dangerous manoeuvres.
"I strongly condemn this provocative incursion and urge the Spanish government to ensure that it is not repeated," said Britain's europe minister, David Lidington, after the ambassador Federico Trillo was summoned.
"Her Majesty's Government will continue to take whatever action we consider necessary to uphold British sovereignty and the interests of Gibraltar, its people, its security and economy," Lidington said.
It was the fourth time the Spanish ambassador in London has been publicly summoned by Britain over Gibraltar since the current Spanish government took office in December 2011.
Read the timeline of the ongoing conflict over Gibraltar by clicking the link > HERE <