Orange Spain to sell all smartphones unlocked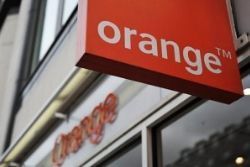 Orange Spain has announced that it will begin to sell unlocked smartphones this month, gradually increasing the offer so that by summer its entire catalogue of handsets will be SIM-free.
Customers will therefore be able to purchase devices including the new Samsung S5 for use with any mobile operator network. Orange is following in the steps of Movistar, which has been selling all its smartphones unlocked since the end of last year. The operator has even clarified that customers with older phones can unlock them free of charge by calling the customer service number.
Those who purchase unlocked phones and introduce an Orange SIM card will have their phone automatically updated with applications such as MiOrange, which lets customers view their bills and consumption, and sign up to promotions. Other automatically installed apps include Orange TV, Orange Cloud and Orange Cash.
Recommended Reading :
* Spain's worst mobile phone operator : Survey