EU Says Spain's High Debts Limit Growth Prospects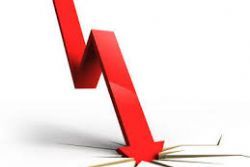 The European Commission Friday said that Spain's economy faces limited growth prospects in the medium term due to the need to lower debts in the private and public sectors.
In a statement following a recent surveillance mission to Spain, the Commission said the country's economy has continued to recover since the beginning of the year, thanks to robust exports, improving domestic demand, easing financial tensions and modest job growth.
"Large debt levels and related deleverageing needs in the private and public sector put a lid on medium-term growth prospects and keep the economy vulnerable," the Commission said.
Advertisement
Banks' liquidity and financing structures have also strengthened, and profitability has increased, it said. However, lenders still face challenges: profits are under pressure from falling volumes of intermediation and still deteriorating asset quality, "calling for close monitoring and adequate provisioning levels and capital buffers," the Commission said.
Spain has received periodic visits from the EU once per quarter after it was forced to ask for a bailout in 2012 to prop up its then-ailing banking system. While Spain exited the program earlier this year, EU delegates still travel to Spain for so called post-program surveillance.
In its statement, the Commission added that the improving economic outlook makes the government budget deficit target "well within reach" this year as long as fiscal consolidation continues.
The government recorded a deficit of 6.6% of GDP in 2013, just above its 6.5% target. The target for this year falls to 5.8%.
The Commission also urged Spain to further strengthen its structural reform agenda, after some recent measures had " suffered delays," such as a law on professional services and associations and the start of an independent fiscal authority.
Delegates of the Commission will make a new visit in autumn, the Commission said.
Further Reading :