Expat Explorer Survey launched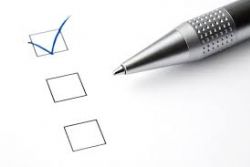 HSBC has launched its seventh annual Expat Explorer Survey, which aims to find out just how those who've moved abroad are faring.
Last year, more than 7,000 expats gave their opinions on topics such as financial well-being, quality of life and raising children abroad.
This sort of first-hand information is invaluable to those thinking of moving to another country, especially if they don't yet have a destination in mind.
"The Expat Explorer Survey is well-established and much-loved among the expat community," Dean Blackburn, the head of HSBC Expat, told the Telegraph.
"Each year we've seen how enthusiastic expats have been to share their experiences with us and to see how their country of choice ranks in the final results."
In 2013, China topped the overall rankings ahead of Germany and Singapore. Three categories are used to determine these figures: Economics, Experience and Raising Children. These are further subdivided into a variety of individual elements such as Quality of Childcare.
When ranked by Economics, Switzerland came top ahead of China and Qatar. China also made the top three for Experience, behind Thailand and Bahrain, but it was Germany, Singapore and France that finished first, second and third for Raising Children.
Unfortunately, HSBC did not receive enough data in one or more of the categories for some of these top performing countries, including Switzerland, so it is keen to hear from even more expats this year.
"By sharing your experiences, and providing your own unique view, you will be helping other expats as well as those thinking of moving abroad to better understand the challenges and opportunities that lie ahead," the bank said.
The online survey , which is being administered by YouGov, only takes 15 minutes to complete, so if you're already living abroad, why not log on and impart your advice for someone who is thinking about taking the plunge? Expats have until May 9th to complete the survey.
Recommended Reading :
* Expats do not feel values enough to vote in UK elections
* Health Insurance to end for retired British Expats