Just 1 month left to register for European elections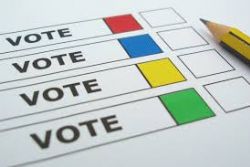 The Electoral Commission is reminding UK expatriates that there is just one month left for them to register in order to vote in the European elections.
Anyone who is not on the register by May 6th will not be able to cast their ballot on May 22nd and will therefore miss out on the chance to have their say.
The watchdog launched an overseas campaign in February to raise the issue and is trying to reach as many people as possible before it's too late.
Samantha Mills, head of campaigns at the Electoral Commission, said: "Many people have already downloaded their registration form, but we don't want any eligible expats to miss out.
"It only takes a few minutes but time is running out. Expats need to act now to make sure they're on the register by the deadline of Tuesday 6 May."
If you are a British citizen and have been registered to vote in the UK any time in the last 15 years then you are eligible to vote in European Parliamentary elections.
Those who moved abroad before being old enough to vote can sign up as an overseas voter if a parent or guardian has been registered in the UK in the same time frame.
As well as ensuring that you are on the electoral roll, it is a good idea to consider the practicalities of how you are going to vote.
This can be done by post, but that depends on whether there will be enough time for the papers to arrive and be returned by polling day.
Anyone with concerns about this can opt to vote by proxy, therefore nominating someone in the UK to cast a ballot on their behalf.
Either way, visit www.aboutmyvote.co.uk/overseas now to make sure you are registered, before it's too late.