Orange Spain offers additional mobile lines from EUR 6/mth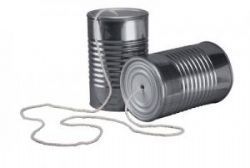 Orange Spain has announced that subscribers to its Canguro range of convergent postpaid tariffs can apply for additional mobile lines at significantly reduced rates for 12 months.
Subscribers can choose between Additional Line 9, which comes with 150 minutes of calls, 300 MB in mobile data and SMS at €0.11, for €6 per month instead of the usual price of €10.89; Additional Line 19, which includes unlimited voice calls, 1 GB in mobile data and 1,000 SMS, for €12 per month instead of €22.99; or Additional Line 24, which comes with 500 minutes of calls, 2 GB of mobile data and 1,000 SMS, for €18 per month instead of €29.04.
The Canguro 35 plan comes with ADSL at up to 20 Mbps and a Livebox Wi-Fi router, unlimited national fixed line calls, 1,000 minutes to mobile numbers, 150 minutes from mobile to fixed line numbers, 300 MB in mobile data at 3G or 4G speeds and SMS at € 0.11 for € 42.35 per month (including VAT).
Further Reading :
* Orange Spain to sell all smartphones unlockjed