Spain extends working mothers' monthly €100 check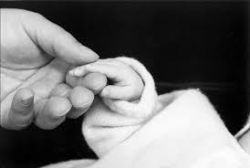 Finance Minister Cristóbal Montoro on Monday announced several upcoming tax reforms aimed at increasing the purchasing power of middle- and working-class Spaniards, and to encourage long-term savings.
The government will extend the €100 monthly check for working mothers, who receive it for the first 3 years of their child's life, to ensure that more women have access to it, said Montoro at a business symposium organized by PricewaterhouseCoopers and the Asociación para el Progreso de la Dirección (ApD).
"We were the first ones to do so," he said in reference to the monthly stipend. The minister would not go into further details about the reform, however.
Tax reforms will also extend to savings, so as to avoid discrimination between different financial products and to "favor long-term savings and contribute to corporate deleveraging."
Montoro revealed that corporate tax would also be reduced to encourage business capitalization. "That way, we will stimulate the end of the crisis by encouraging investment," said Montoro.
PM Mariano Rajoy had also made a similar announcement at the Instituto de la Empresa Familiar (IEF) business school, but neither official specified when it would go into effect or whether tax abatements would also be eliminated. Sources at the Tax Agency said the goal was to bring large corporations' current effective tax rate of four percent more in line with the nominal corporate tax of 30%.
Meanwhile, the state secretary for finance, Miguel Ferre, stated hours earlier that the income tax hike approved by the Partido Popular government as soon as it took office in late 2011 would not disappear entirely for higher earners. "Those who will benefit the most will be mid and low earners," said Ferre."We need to return as much of mid and low earners' purchasing power as possible [...] because these sectors have the greatest propensity for consumption."
Ferre also ruled out new VAT hikes on non-essential food products."We are seeing higher sales, and if the trends keep up, the government will be able to be more ambitious in its reforms."