Spain takes down immigration-fraud ring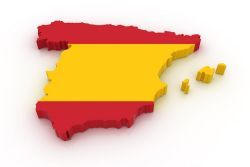 Spanish police reported Tuesday that they had busted a network that arranged marriages of convenience for Latin Americans seeking legal residence in Spain.
Authorities detained 66 women, 55 of whom are Spanish, 9 Colombians, an Ecuadorian and a Dominican.
The organisation falsified identity documents, passports and driver's licenses, police said in a communique.
It also laundered money, sending large sums to Colombia.
The women who were arrested range in age from 21 to 68.
The operation was begun in November when authorities detected that marriages of convenience were being entered into between Spanish and Colombian citizens in a town in the southeastern province of Alicante.
At least 13 fraudulent marriages were made, sources close to the investigation told Efe.
Behind the scam was a criminal organization, most of the members of which lived in Alicante but which operated in various Spanish provinces, the press release said.
The organisation provided complete coverage for the foreigners who were in Spain illegally, from going through all the procedures to arrange the marriages up to obtaining residence permits.