Spain's "bad bank" to seek managers for €50 bln in assets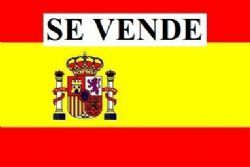 Spain's "bad bank", created to clean up the financial sector, will shortly put contracts out to tender for the management of its €50 bln of troubled real estate loans and properties, an executive at the vehicle said.
SAREB, known by its acronym in Spanish, paid around €200 mln in fees last year to 9 bailed-out banks, which transferred their soured property assets to the vehicle and retained the contracts to manage them.
The government-backed "bad bank" now wants to outsource those contracts, which expire at the end of the year, to professional servicing firms, and hopes to cut its own costs in the process, the executive said.
"From the 9 (servicers) we have now it could end up being about 4," said the official, who requested anonymity.
"We already have funds approaching us ... we wanted to bring in some competition."
SAREB, launched after Spain requested €41 bln from Europe to help rescue banks hit by the prolonged property market slump, reported a loss in its first year because of running costs and debt payments.
It has another 14 years to offload the property and loans on its books, which includes housing and some hard-to-sell assets such as undeveloped land in rural areas, and its success will be key to drawing a line under a real estate crisis that tipped Spain into recession.
International investment firms have been snapping up property management companies in Spain as a way into potentially profiting from the ailing real estate market.
Private equity group Cerberus Capital Management now runs bailed-out Bankia's real estate management unit, for example. It already manages some of the Bankia assets transferred to Sareb through that contract.
Investment firm Centerbridge Partners, which owns Spanish loan servicing group Aktua, recently bought part-nationalised Banco Mare Nostrum's property management unit.
The SAREB executive said the tender for the contracts would be put out before the summer, and awarded by September.
Recommended Reading :
* Spain's bad bank SAREB reports €261 Mln loss for 2013