Spain's Bankia starts sale of Iberdrola stake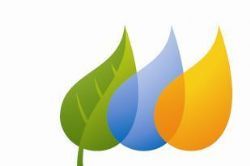 Spain's biggest state-owned lender Bankia said on Wednesday it had given UBS and Citigroup a mandate to sell its entire 4.94% holding in Spanish utility Iberdrola, one of its last remaining corporate stakes.
Spain's bailed-out banks such as Bankia have been among the most active sellers of industrial holdings as they slim down to comply with restructuring plans following a 2012 international rescue.
The Iberdrola stake, worth around €1.6 bln at current market prices, will be sold through an accelerated book building process with UBS and Citigroup acting as joint bookrunners, Bankia said in a statement on Wednesday.
Citigroup said it was building books for the Iberdrola stake at a price range of €4.85 to €5.002, representing up to a 3% discount to Wednesday's closing price.
Bankia has already sold stakes worth more than 2.4 billion euros in groups such as insurer Mapfre and IT company Indra and its stake in olive oil firm Deoleo is currently the target of a bid by CVC Capital Partners.
Shares in Iberdrola closed down 0.5% at €5.002 on Wednesday but have risen 11.47% so far this year as investors gained increasing clarity over the impact of a recent government overhaul of the Spanish energy sector.
Still, earnings at Iberdrola, the world's leading wind farm operator, have suffered as a result of the reforms, which include a new power generation tax and cuts on renewable energy subsidies.
Iberdrola's leading shareholder is the Qatar Investment Authority with 9.32%.