EU changes airport funding rules : Lookout Corvera, Castellon !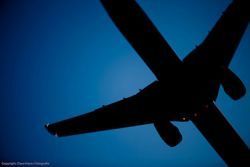 The European Commission has published new guidelines on permitted state aid for airports and subsidies paid to airlines.
The measure is expected to dramatically affect how the future of any award for the operation of Corvera airport - and other Spanish airports such as Castellon and Ciudad Real - take shape in the coming months.
With regards to Corvera Airport, the changes could mean that the Directorate General of Competition elects not to approve the €179 mln loan the regional government of Murcia is seeking to extend to the concession holder of the facility, Aeromur, for the coming 10 years.
Perhaps more worryingly, the EU has also raised doubts as to the legitimacy of any such loan, given that the already-operational airports of San Javier and Alicante are offering a range of domestic and international connections at just 40 and 75 miles away respectively.
The new rules evaluate whether government aid is compatible with the internal market on a number of criteria : promotion of travel for local residents; alleviating air traffic congestion, and aiding regional development.
As far as the "Development" issue is concerned - and which would be the one to affect Corvera - the matter is further clouded as the airport has already projected that it will handle some 3 Million passengers per year. Aid can only be extended to such airports below this number.
if and when passenger numbers are / are expected to be below 3 million, the EU will provide maximum of 50% of the funding gap for a period not exceeding 10 years. This sum could grow to 80% if the annual traffic falls below 700,000 passengers.
The changes also state that the way in which each (unprofitable) airport receives funding will vary depending upon any projected losses at the outset of the project.
The document also notes that any such facility should be able to cover it's own operating costs withing 10 years, as from that point on any funding 'could' be withdrawn.
However - and as with many matters pertaining to the EC - the calculation of the statistics can be massaged to suit one's purpose : The regional government of Murcia is now claiming that the 3 Million passenger numbers include both outbound and inbound flights. They also maintain that the new changes fail to mention any aid which may or may not be given to airlines regarding the establishment of new routes.
Further Reading :
* Murcia awaiting Corvera Airport decision from EU
* Murcia 'has lied' over Corvera Airport