Spain says reviewing Catalunya Banc privatisation strategy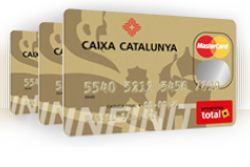 Spain is reviewing its strategy to privatise Catalunya Banc, the state's bank restructuring fund said on Thursday, as the bank slims down before a sale and attempts to shed a €7 bln mortgage portfolio.
The Spanish authorities, which have already injected €12 bln into the failed lender, are likely to try and auction off the bank around the summer, once it has been restructured and shrunk.
Like many Spanish rivals, Catalunya Banc was hit by soured property deals and needed part of a €41.3 bln European aid package. The state has already failed twice to return it to private ownership.
"We're working on restructuring the deal in order to achieve the highest possible return and make the sale of Catalunya Banc more attractive," a spokeswoman for the state bank fund said.
Shedding the less attractive assets of the bank such as some loan portfolios and branches would put the lender in better shape ahead of the privatisation.
The spokeswoman said Catalunya Banc had decided to put on the block a €7 bln portfolio of mortgages and had received plenty of interest from foreign funds.
Citing sources close to the deal, Spanish newspaper El Mundo had said on Thursday that the government was ready to extend €1.5 bln of public aid to help the sale of the portfolio.
The spokeswoman declined to comment on the report and said details of the sale were still to be defined. The economy ministry and the Bank of Spain also declined to comment.
ASSET SALES
The Barcelona-based lender is already making headway with other disposals. It is trying to sell a €1.5 bln portfolio of soured loans as well as a network of 200 offices outside its core Catalonia region.
Several international funds and local banks are looking at the branch network, which could be split up and sold to various buyers, two sources familiar with the process said.
"Some regional branches could end up interesting rural cooperatives, while funds may want to pick up some offices," said one of the sources, a Madrid-based financial adviser.
Banco Popular, which recently said it was in talks to buy 45 branches from Citigroup's Spanish business, is among potential bidders for some of the offices, the second source said. Popular declined to comment.
U.S. private equity firm Apollo Global Management last year took over about 80 bank branches in Spain when it bought Evo Banco, a unit of another bailed-out bank, NCG Banco.
Catalunya Banc is also close to selling its property management unit to Spanish firm Magic Real Estate and U.S. private equity group Blackstone, two sources close to that deal said.
Blackstone declined to comment and Magic could not immediately be reached for comment.
The division mainly manages the soured real estate loans and housing which were transferred from Catalunya Banc to a government-backed "bad bank". A previous deal to sell the unit to two other U.S. funds, which eventually fell through, valued it at around €40 mln, one of the sources said.
Catalunya Banc reported a €532 mln profit for 2013 - after it was cleansed of most of its rotten real estate assets - following a loss of €11.8 bln in 2012. It had on its books assets worth €63 bln at the end of 2013.
Further Reading :
* Spain's Catalunya Banc returns to profit ahead of privatisation
* Spain's rescued banks facing claims on €31 Bln debts
* Spain's Cataluna Banc selling property unit