Spain enjoys 7.9% boost in international arrivals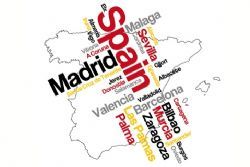 Spain welcomed 10.1 million international tourists during this year's first quarter, 7.9% more than during the same period in 2013, the government said Thursday.
Britain was the leading source with 1.9 million tourists, up 6.7% from 2013; followed by France and Germany, with 1.6 million each; and the Nordic countries, with a total of 1.2 million.
The Industry, Energy and Tourism Ministry forecasts that in Q2 tourist arrivals will increase, influenced by Holy Week, to some 17 million, which would be a 2% rise over 2013.
Spending is also forecast to grow compared to last year, although at a slower rate than arrivals, exceeding the €15 bln spent during Q2 of 2013.
Tourism is a leading source of revenue for the Spanish economy. In 2012, the sector accounted for 10.9% of GDP and employed 2.1 million people.
Further Reading :
* Spain sees 10 year high tourism spend in 2014