End to roaming charges will benefit EU expats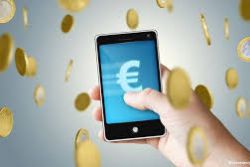 Travelling between countries and returning home to visit friends and families can lead to high mobile phone bills for expatriates living in Europe, but that is set to change.
In a landmark vote at the European Parliament, it has been decided that expensive roaming charges will be outlawed by the end of 2015.
The vote was subject to some intense lobbying from mobile phone providers, but that did not change the outcome as MPs voted 534 for and 25 against the proposal.
In order to bring the law into practice it must be rubber stamped at a meeting of European ministers, but the decision has been made.
The measure is the latest step in the European Commission's Connected Continent campaign, which focuses on improving communication throughout Europe.
Its other aims are an open internet for everyone, free from blocking; co-ordinated licensing for wireless broadband; transparent internet contracts; and easy switching between providers.
The new law will only have jurisdiction over states within the EU, meaning expats venturing outside this area will still need to be careful.
Neelie Kroes, vice president of the European Commission, said: "With MEPS supporting this vote, consumers across the European Union can see one of the key principles of the union in action, which is pulling down barriers to make everyone's life easier and cheaper.
"Mobile technology affects the lives of millions every day. It's right governments should stop companies ripping off consumers with unnecessary charges, unclear contracts and obstructions to stop people choosing which provider they want to switch to."
When it comes into force, the law will ensure that making a call and downloading data anywhere within the EU costs the same as it would in the country where the mobile service contract was set up.
In February, a survey from the European Commission found that 94% of European citizens limited their use of their mobile phones when travelling on the continent due to high roaming charges.
Recommended Reading :
* Spain's worst mobile phone operator : Survey
* Mobile roaming charges to be scrapped across EU