Expats capitalising on rising UK house prices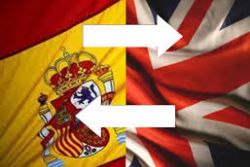 British expatriates are showing a trend for purchasing homes back in the UK in a bid to make the most of rising property prices and a weak pound.
This is according to new research from Lloyds Bank, which has found that the housing market is attracting a lot of attention from overseas.
It discovered that those living in the UAE, France and Switzerland are the most likely to buy a property back in the UK.
The survey suggested that 30% of expats intend to purchase a house for buy-to-let purposes in the next 2 years.
This approach comes with the advantages of a regular income while living abroad and having something to show for it when returning to home.
Some 25.8% of the 1,000 expats surveyed said they are looking at property in the UK, while 24.7% are interested in houses in Australia, 15.1% are focusing their attentions on the US and 8.2% intend to buy in Canada.
One of the elements that makes owning property in the UK so appealing is that it has a higher occupancy rate than other destinations.
These houses yield rent in 71% of cases, which is high compared to the average 47% displayed by properties in foreign countries.
Richard Musty, director at Lloyds Bank International Banking, said: "Confidence is very strong. Our recent Investor Sentiment Index in March showed that consumer sentiment for UK property had grown by 50 percentage points since March 2013, so it's not a surprise that Brits abroad are looking back home.
"While we welcome this investment in to Britain, it's important that expats consider all their options and think about a range of investments in their portfolio and not just property."
A weaker pound means that a £300,000 property is around 25% cheaper than it would have been in 2007 for European buyers, according to XE.com.
This makes the decision to buy at home all the more tempting for those being paid in euros.