Bank of Spain denies report of stress tests this month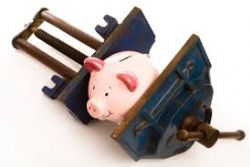 The Bank of Spain has denied it plans to subject Spanish lenders to stress tests this month ahead of Europe-wide health checks following a report in newspaper Cinco Dias on Tuesday.
"There is no pre-test," a spokesman at the central bank said.
Cinco Dias reported that the Bank of Spain would conduct preliminary studies on 16 banks to better prepare the lenders for what are expected to be rigorous health checks of the industry in Europe later this year.
The ECB takes over as the euro zone's bank supervisor in November and wants to ensure any skeletons in the closet are dealt with before that.
The European Banking Authority (EBA) will also conduct tests across the EU to see if lenders could survive a crisis without needing taxpayer-funded bailouts.
Spain's banks have been through a major restructuring process, with some forced to take billions of euros in aid, since a burst property bubble in 2008 sent the economy into a tailspin from which it is only just beginning to emerge.
Spain's top lenders include Santander and BBVA.
Some of the country's lenders fear that excessively harsh economic scenarios could be used in assessing their strength, although most have said they expect few major surprises from the tests.
Like European peers, Spanish banks face tough deadlines to hand over information on some of their riskier loan portfolios to the ECB as part of the health check exercise, due to be completed by October.
They will have to revalue thousands of homes and commercial buildings used to secure loans as part of that review, sources have told Reuters.