Study reveals food and family main reasons behind expat repatriation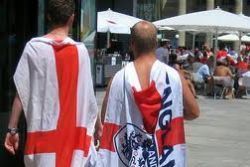 Missing family, friends and British food are the top reasons why many expatriates don't stick with their decision to relocate to a new country.
That is according to research carried out by Robinsons Relocation, which found that the lure of Marmite, fish and chips and curry was just too much for some people.
A further 9% said that they actually missed the British climate, while some 15% suffered from withdrawal due to the inability to watch soaps like Coronation Street and Eastenders.
The chosen destination also has an effect, with the average stay in the United Arab Emirates (UAE) being just 6 months, compared to 2 years in Australia and New Zealand and 5 years in America.
While men and women tended not to differ in length of stay when it came to most countries, the boomerang effect in the UAE divided the genders.
The poll of 1,000 expats found that men are likely to return from the destination after 6 months, while their female counterparts may stay as long as 3 years.
Further Reading :
* Map launched to guide expats to the nearest pot of marmite